About Us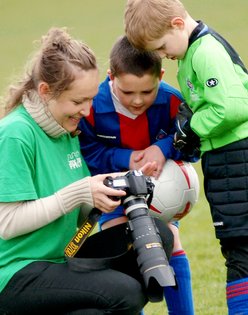 A professional photography partner for your organisation
My Team Photo is all about sport. Our founder, Martyn Warwick, was once a professional coach himself. He was quick to realise the important role professional photography could play in raising the profile of a sport organisation. MyTeamPhoto was established to offer a professional photography service to amateur sports clubs; something which has been traditionally reserved for professional teams.
Over the years we have developed a network of photographers with a unique set of skills. They are all passionate about sport and genuinely enjoy working with children. They combine the role of parent, coach and photographer to get the best out of every shoot, their images capturing the personality of the player and the spirit of team.
We pride ourselves on excellent customer care and have streamlined our processes, centralising order fulfilment, to make our service faster and more efficient. We provide an innovative service that can help raise funds for your club or sports organisation.
The MyTeamPhoto service is available nationwide for all types of amateur sport, both indoors and outdoors.
Our core services are tailored to the needs of coaches, club managers, camp/tournament organisers and schools. Find out more…